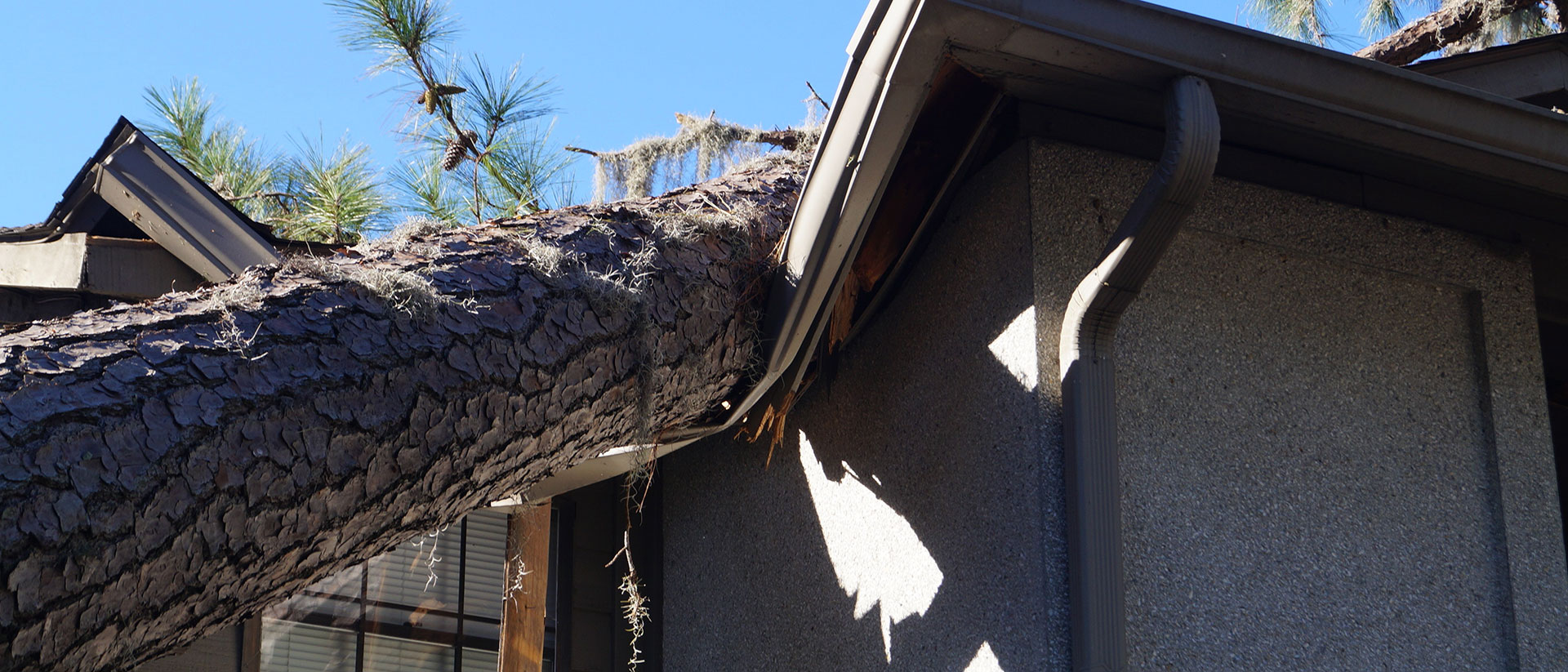 Storm Damage
Storm damage includes damage from wind, hail and even a tree falling on a roof. The damage can be to the roof, the siding, windows and doors and other external feature of the home like the fascia and guttering. Storm damage can also cause damage such as walls, flooring and contents.
What we can do:
We can secure the property immediately by covering the windows, doors and holes in the structure to keep others from getting in and to prevent further damage from the weather. This service is available 24/7 and is billable to your insurance company.
If necessary we will remove any standing water promptly.
We will dry the area with state-of-the-art equipment.
We will use specially designed meters to measure the moisture levels and we will continue the drying process until moisture levels reach a satisfactory range.
We will check inside the walls and other areas for damage which may not be visible. See our article "Thermal Camera Imaging" in our blogs. Hyperlink here.
If there is evidence of mold, we will test for the extent of the growth and the kind of mold and determine the best course of treatment.
We will, if necessary, write an itemized estimate using industry-standard software to submit to your insurance company for necessary repairs. The estimate will be thorough and detailed, ensuring that you will receive all the money you are entitled to within the limits of your policy.
We will complete the repairs including rebuilding, painting, cleaning and odor eradication.