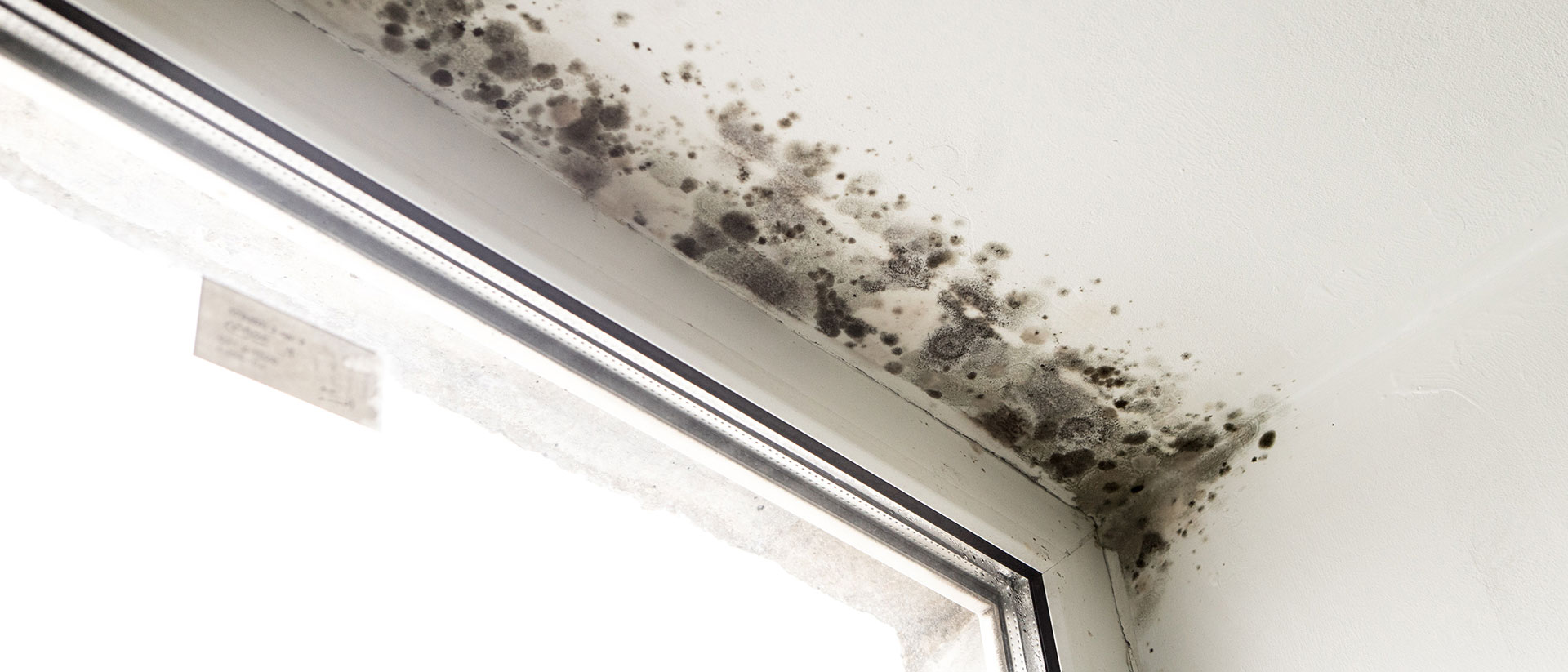 Mold Damage
Various types of mold have been suspected of causing medical problems such as allergic reactions, respiratory tract irritation, hypersensitivity, yeast infections and aspergillosis. Mold can also damage furnishings, destroy wood, drywall, sheet rock, carpeting, insulation materials and compromise the structural integrity of a building.
Mold may be hidden in places such as the back side of dry wall, wallpaper, or paneling, the top side of ceiling tiles, the underside of carpets and pads, etc. Other possible locations of hidden mold include areas inside walls around pipes (with leaking or condensing pipes), the surface of walls behind furniture (where condensation forms), inside ductwork, and in roof materials above ceiling tiles (due to roof leaks or insufficient insulation).
Investigating hidden mold problems may be difficult and will require caution when the investigation involves disturbing potential sites of mold growth. For example, removal of wallpaper can lead to a massive release of spores if there is mold growing on the underside of the paper. If you believe that you may have a hidden mold problem, consider hiring an experienced professional.
What we can do:
Mold needs moisture to grow. We will locate the source of moisture and eliminate it.
We will test the air in your home to determine how extensive the mold growth is and what kind of mold is present.
We will write a detailed and itemized estimate.
We will utilize guidelines established by the Indoor Air Quality Association (IAQA) for its Certified Mold Remediation procedures (or an equivalency), the standards set by the IICRC (Institute of Inspection Cleaning and Restoration Certification), and by the EPA (Environmental Protection Agency) to eradicate the mold growth in a safe and effective manner.
We will test again after the treatment to be sure the mold has been eradicated.